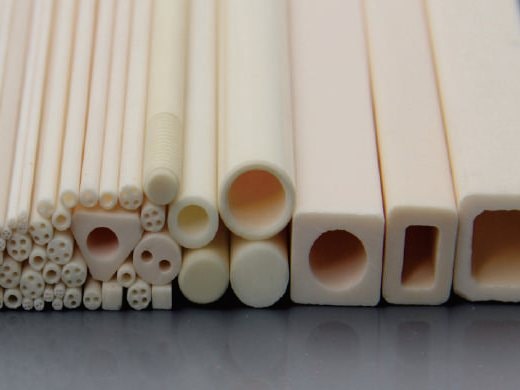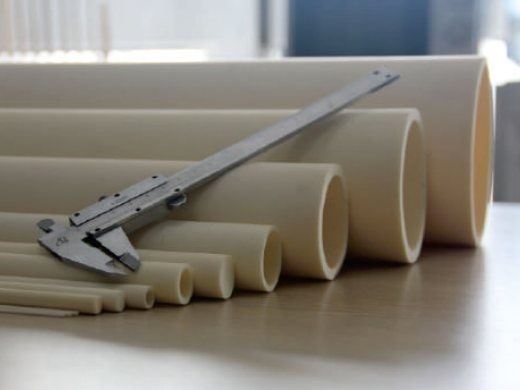 We supply ceramic tubes with single, double, triple or quadruple bore and in sizes from 0.8 to 14mm. In length, up to 2500mm can be achieved and cut to customer's length is also possible. Alumina ceramic tubes are used in various industrial furnaces as support and end insulation, etc. They are further recommended for use in mass spectrometers and in vacuum systems as feedthrough lines, as thermocouple insulators, and as electrical and thermal insulators in other applications.
Ceramic (alumina) tubing is used as an ideal thermocouple protection tube due to its high mechanical strength and chemical resistance, as well as its gas tightness. Typically, Alumina, Mullite or Zirconium tubes are used for this application. Alumina tubes can be used as primary or secondary protection tubes for precious metal (platinum-based) thermocouples. They protect the thermocouples at high process temperatures >1200°C (2200 °F). Due to their good thermostability, high insulating effect and temperature resistance, alumina insulation tubes are further used in B-Type, S-Type and also as tungsten-rhenium (WRe) thermocouple sleeves.

When selecting the appropriate ceramic thermowell for a particular application, it is essential to consider the specific properties and characteristics of each material.

We supply alumina rods in lengths up to 2.50m and in diameters from 0.8 - 200mm. Triangular or square rods can also be produced on request. Due to their specific properties, alumina rods are suitable for applications under adverse environmental conditions and are used in aviation, metallurgy, textile industry, medical and electronic equipment and other fields.
Contact
Downloads