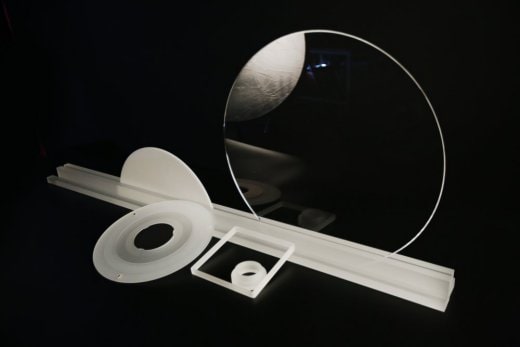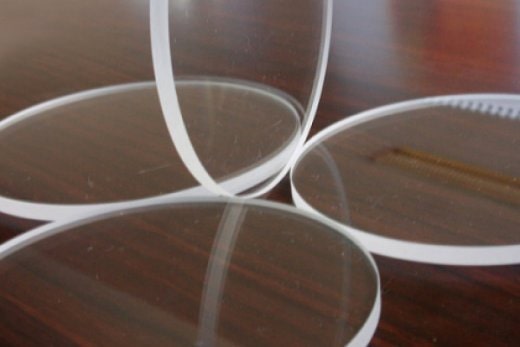 Just as with quartz glass plates, we supply round discs in any specification and design and in sizes ranging from a few mm to 1 metre in diameter. Also in terms of surface finish and tolerances, our extensive processing capabilities allow us to meet the individual needs of our customers (cut, milled, ground, lapped, polished).

Depending on the required tolerance and edge quality, we cut the discs to the desired dimensions mechanically, by water jet or laser.
Due to the targeted selection of the materials used (natural quartz as well as synthetic fused silica) and our high production and quality control standards, we supply quartz glass discs for a wide range of applications in important market sectors such as: Chemical, Semiconductor, Photovoltaic, LED, Optical Fibers, Industrial Furnaces, Universities, Research Centers and Analytical Laboratories.
Laser protection glasses (or filters or protective glasses / windows) are often made of quartz glass, as the material can show its advantages of a high transmission in the UV and IR range as well as the high thermal shock resistance. As welding protection glass in high-power solid-state lasers, it will be placed as the last optic between the laser source and the workpiece to effectively protect the high-priced laser source from material splatter. In addition, the glasses are typically coated with a special anti-reflective (AR) coating in different wavelength ranges to further enhance performance.
We offer laser protection glasses:
made of natural or synthetic quartz glass
in the diameter range from 20 - 135 mm
with or without AR coating
Contact
Downloads